Airline Selection Programme
CREATED BY RECRUITMENT PILOTS
Discover the secrets you always wanted to know
Use our framework to prepare with confidence
Let us bring you to success
We believe that you have what it takes. We will show how to bring your potential forward, avoid common errors, so you can shine on any selection day. We teach pilots of all experience levels, independently and with select ATOs.
Advanced Interview Course
Our Flagship eLearning Course
Works for any airline and all experience levels
The secrets of airline selections unveiled by a professional major airline recruiter. All the tools you need to understand the recruitment process and be successful at your interviews. Includes an original 16PF personality questionnaire and personal debrief with a specialist.
CV and Cover Letter Course
Make a striking first impression
And get invited without delay
A powerful Cover letter makes the difference between being invited or waiting for months. Learn how to go about it with our eLearning course, CV and Cover Letter templates, or get us to write it for you.
English Proficiency Course 
Take your English to the next level
Ahead of your airline selection or FCL055 exam
Use our 10 module eLearning course at your own pace, without wasting money on private lessons. A practice FCL 055 exam is offered as an option. For French native speakers with more languages to come.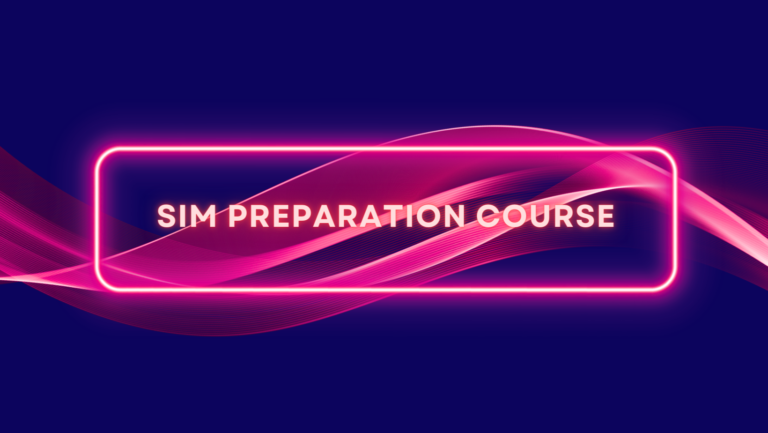 eLearning course to prepare for the sim
Handling, Orientation and Airline operations training
Consolidate your handling, refine your orientation skills with simple and efficient techniques, learn simple and practical airline operations and procedures in this 8 module eLearning course. This will greatly help you prepare ahead of any practice session with any provider. Contact details of our senior instructors will be provided upon completion.
This training allowed me to discover behind the scenes and fully demystify the airline selection process I will face in the near future. It is an undeniable advantage that will let me arrive more serenely at the various airline selections I will attend.
This training, carried out by an experienced person in the field, a really good teacher, is a real added value for our professional goal. I am fully satisfied with it and I recommend it.
During my training as a professional pilot, I had the chance to participate in an ASP preparation course for interviews.
I didn't think that a side training could give me so much knowledge.
No need for a long speech, simply thanks to their advice, first selection, first successful hiring. I got my dream job in 3 months after getting my licenses.
Airline Selection Programme team offers a training course in preparation for airline job interviews which offers undeniable added value.
On a technical level, they describe the entire interview process and the fundamentals that guide the questions asked. By breaking down the mechanics of interviews, they help you understand how you are perceived and what the recruiter expects from you.
A big thank you to Airline Selection Program.
I really appreciated the thoroughness and professionalism of the course.
The knowledge and experience of a real major airline recruiter was very important to me.
This training is necessary from my point of view and meets the high standards of recruitment required in any company. I highly recommend it.
I highly recommend that anyone who wants to give themselves a real chance to shine in the selection process should go to ASP! They helped me to better understand what recruiters are looking for and to avoid basic mistakes.
The programme was a plus for the individual interviews since I learned to better understand my personality and thus be able to make the most of my qualities.
I learned a lot from the instruction I received at Airline Selection Programme. Having more than 10 years of experience as an airline pilot, I was looking for a change and felt I needed to learn what was going on behind the scenes. I learned a lot. This helped me prepare and I later succeeded with both the airlines I had targeted.
I recently had the pleasure of attending Airline Selection Programme. I was impressed with the approach and in-depth recruitment knowledge of the instructor, a former B777 recruitment Captain with a major airline. He is able to understand your needs and will give you the approach, the process to be efficient and productive in building your project.