An important part of your airline selection is getting ready for psychometrics.
We recommend you start preparing 3 months ahead of any selection, and right away after Flight School, since you never know how much time you'll have when your first selection invitation lands in your inbox.
Airline Selection Programme is a proud partner of the leading provider in psychometric test practice for pilots: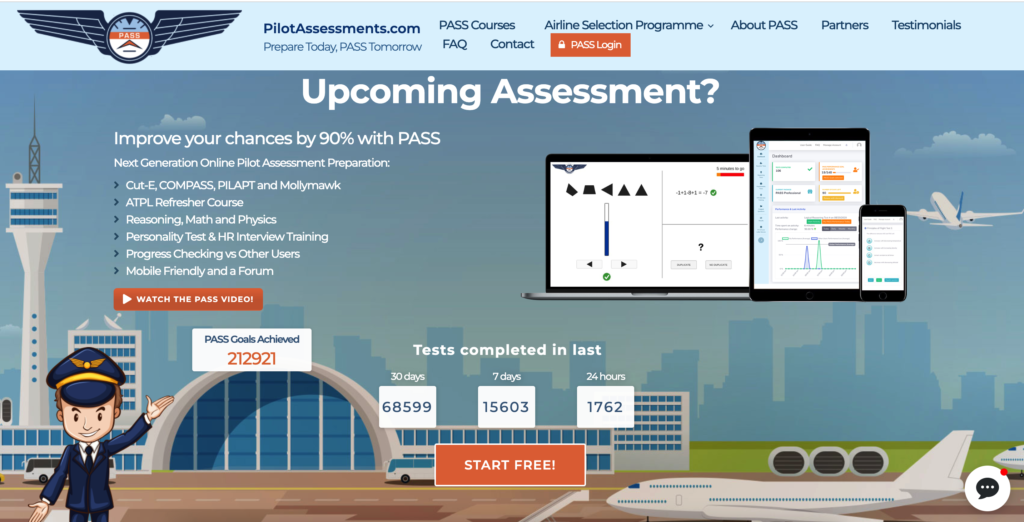 We work closely with Pilot Assessments, and can only recommend them for their thoroughness and availability. The tests are very close from what you will get on your selection day, and once you're on an airline package, you have access to a specific forum where recent selection feedback is shared.
If you don't yet have a selection scheduled, we recommend you enroll for the Professional package and get started with the most common tests across all airlines.
Enrolling through ASP then gives you the ability to perform a 1 time switch from the Professional package to any Airline package for the time you have remaining. At no extra cost.
Visit Pilotassessments.com now for a free trial